W A S D
"
public sculpture
", i.e. a spontaneous arrangement of material that occurs when artists, people and chance inhabit and manipulate the world; an intervention in the built/natural environment outside of the studio or gallery.
Tayler Beck
|
Dot Jackson
|
Benjamin Heller
|
Lauren Phillips
|
Bronwen Wickström
While the unseen threat of COVID weighs on the world, their movement is bound by new limits, their gestures take on new meanings and their practice finds a new politic in place. Moving with WASD through their worlds, we too can furtively explore where these artists' creativity emerges along the edges and gaps of a society on pause. When all that's left is material and memory, the artist sees the landscape and understands it as performance.
Curated by
Montana Simone
Press Release
*Virtual Gallery viewable only on desktop
---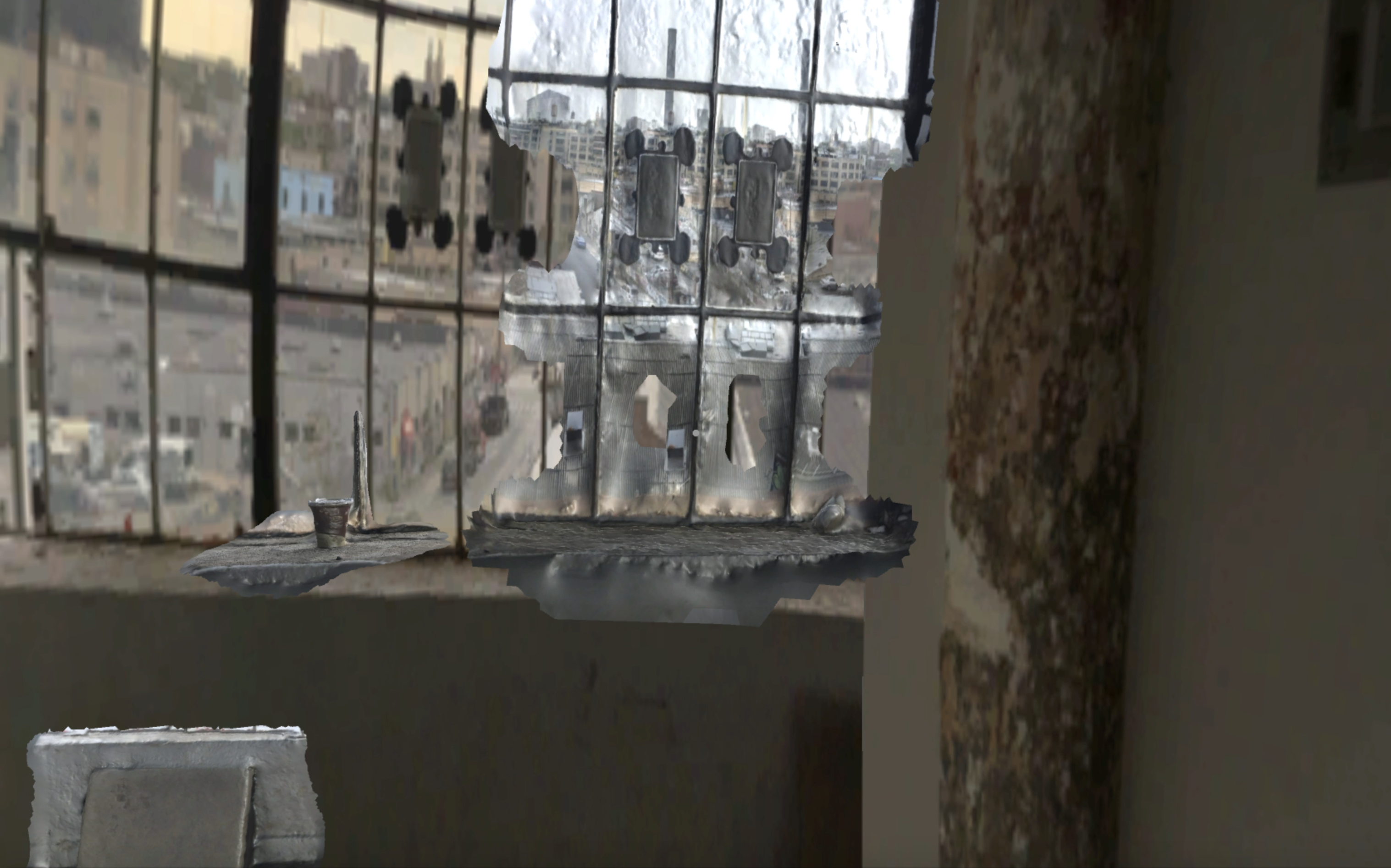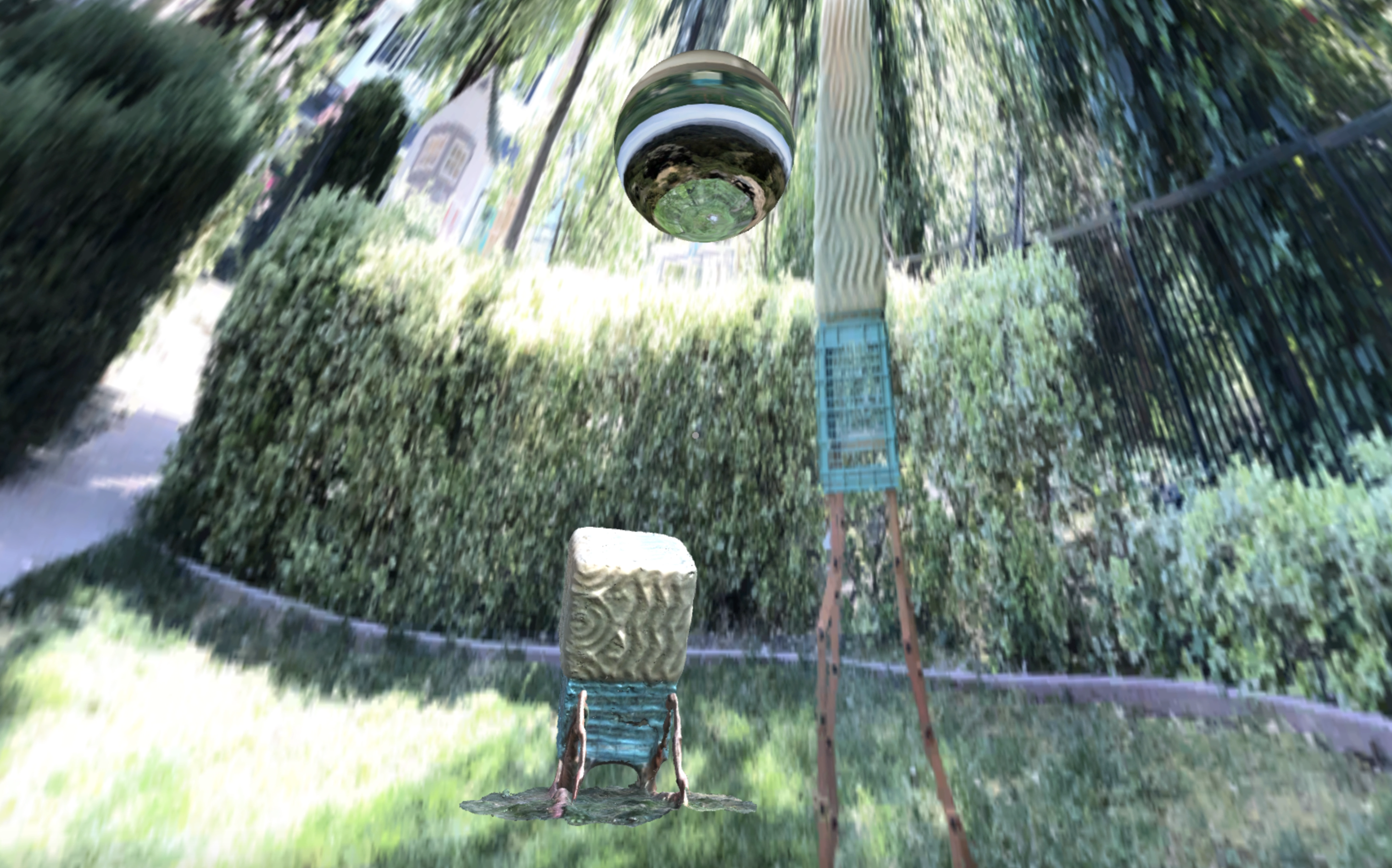 ---
Tayler Beck
Untitled (Ubiquitous Break & Enter)
May 2020
Cast plaster, fiberglass, found objects,
silicone, chromogenic print on HDPE
Brooklyn, NY
6AM – Tayler Beck isn't sure how he ended up in the gutted loft, a disputed territory, but he does know he's supposed to be at work – soon. A plastic bottle, a coffee cup, two plastic bags and a concrete slab are there. It shrugs. If the private is solid, and the public is gas, is the furniture liquid? Beck sticks a panel to the window, then another. Framed in high-density plastic -- two plaster screens blankly stare back from the view. Soon they'll be flattened into a third frame -- the online show. He reflects on their ability to impose themselves on the graphic plane of public life, "Poetically, these objects are in front of a view of one the most interesting and volatile and besieged and ravaged places in the world." He's drifting. With a brief swipe of silicone, he frames the movement of his mind, and leaves a site for the audience to build meaning.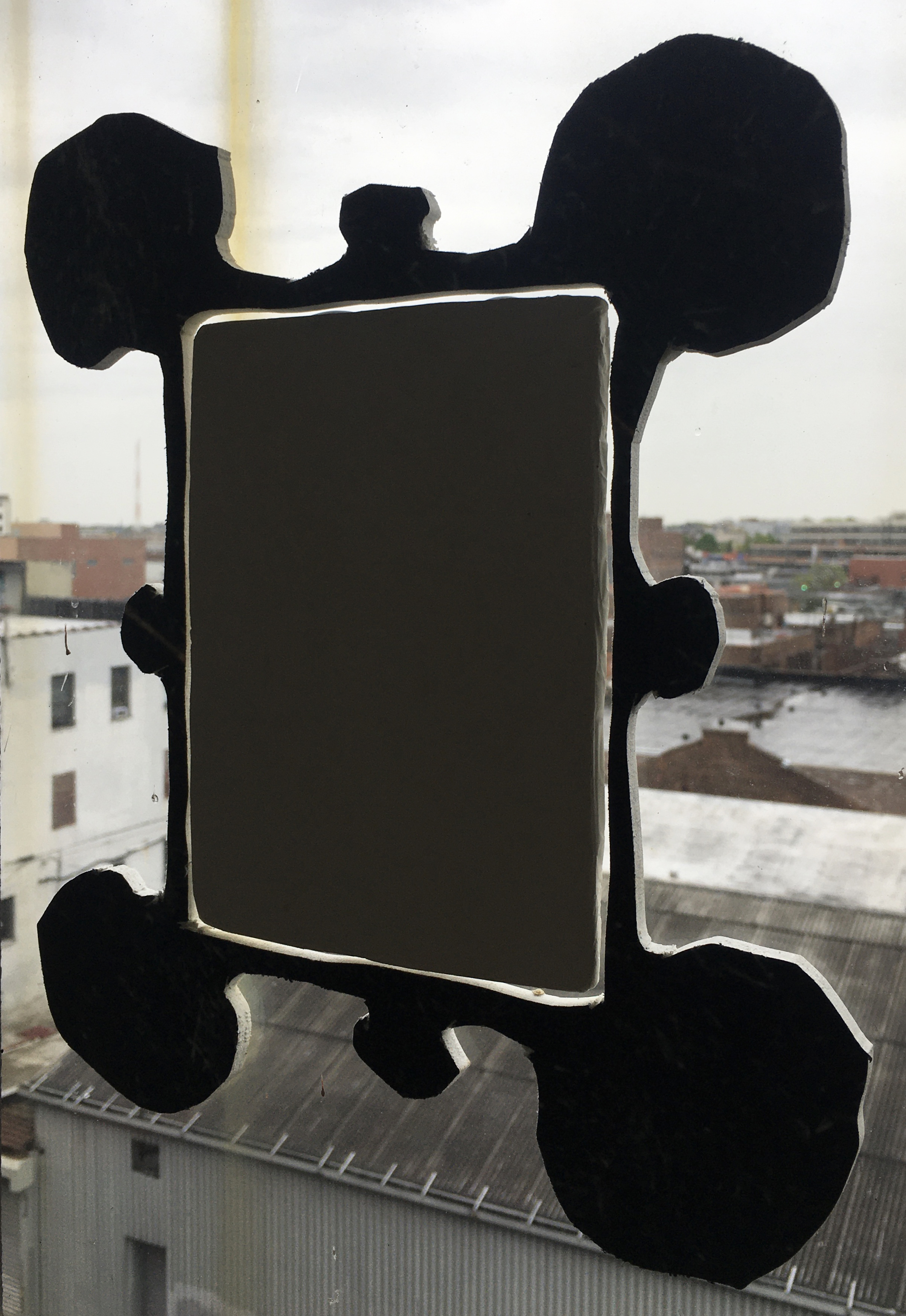 ---
Dot Jackson
Requiem (singlehood)
May 2020
38" x 75" x 10"
Bridal satin, leaves, grass

Philadelphia, PA
One might find Dot Jackson's Requiem (singlehood) in the woods on the edge of Philadelphia and mistake it for a discarded mattress, its body departed and intimacy unceremoniously abandoned. Wandering in the woods, Dot Jackson, née Vile, brought a single sheet sewn from bridal satin, and lowered it into the winter leaves and spring growth, in a private ceremony with the material that had defined both her recent wedding and the shroud of her grandmother and namesake. Jackson's practice has often returned the narratives surrounding the body, whether unweaving childhood blankets or finding the balance between strength and weakness with textiles and construction materials. With Requiem (singlehood), Jackson creates a private space and sacred meaning for mourning, beyond the public spectacles our cultures perform to signify life and loss. Alone in a clearing, amongst ruins, its discovery becomes the spectacle, and the artist returns to her home, sewn into a relationship she'd rather not unravel.

---