Studio Visit

with Amber Pierce, remarks by Olivia DeCapri



Amber Pierce is an interdisciplinary artist, currently pursuing a degree in Art Education. Pierce studied at the Governor's School for the Arts, Virginia Commonwealth University, and Old Dominion University. Growing up, her work began as cathartic responses to her experiences, and her current concepts are still largely influenced by these personal moments. Pierce believes in the power of story-telling. Self-identifying one's own story and then having the courage to find a way to record it: whether partially, abstractly, opaquely or transparently. She believes our vaguest thoughts and feelings are an important piece of the creation process - art is a way to give a form to something that is impossible to encapsulate with words. In her work, Pierce explores the kind of mental/emotional/and spiritual gathering, empathy, and union that is possible when an artwork is made. Pierce is hopeful that she may use her practice to give others the gift of transformation and communication that art has given her.




A Safe Spot To Rest Your Head
fiber, and acrylic on canvas
2020

The Hand That Gives

fiber, wood, and ceramics
2020

Active Listening (side 1)
ceramics and glaze
2020

Active Listening (side 2)
ceramics and glaze
2020

Patience
ceramics and glaze
2020

Premonition
ceramics and glaze
2020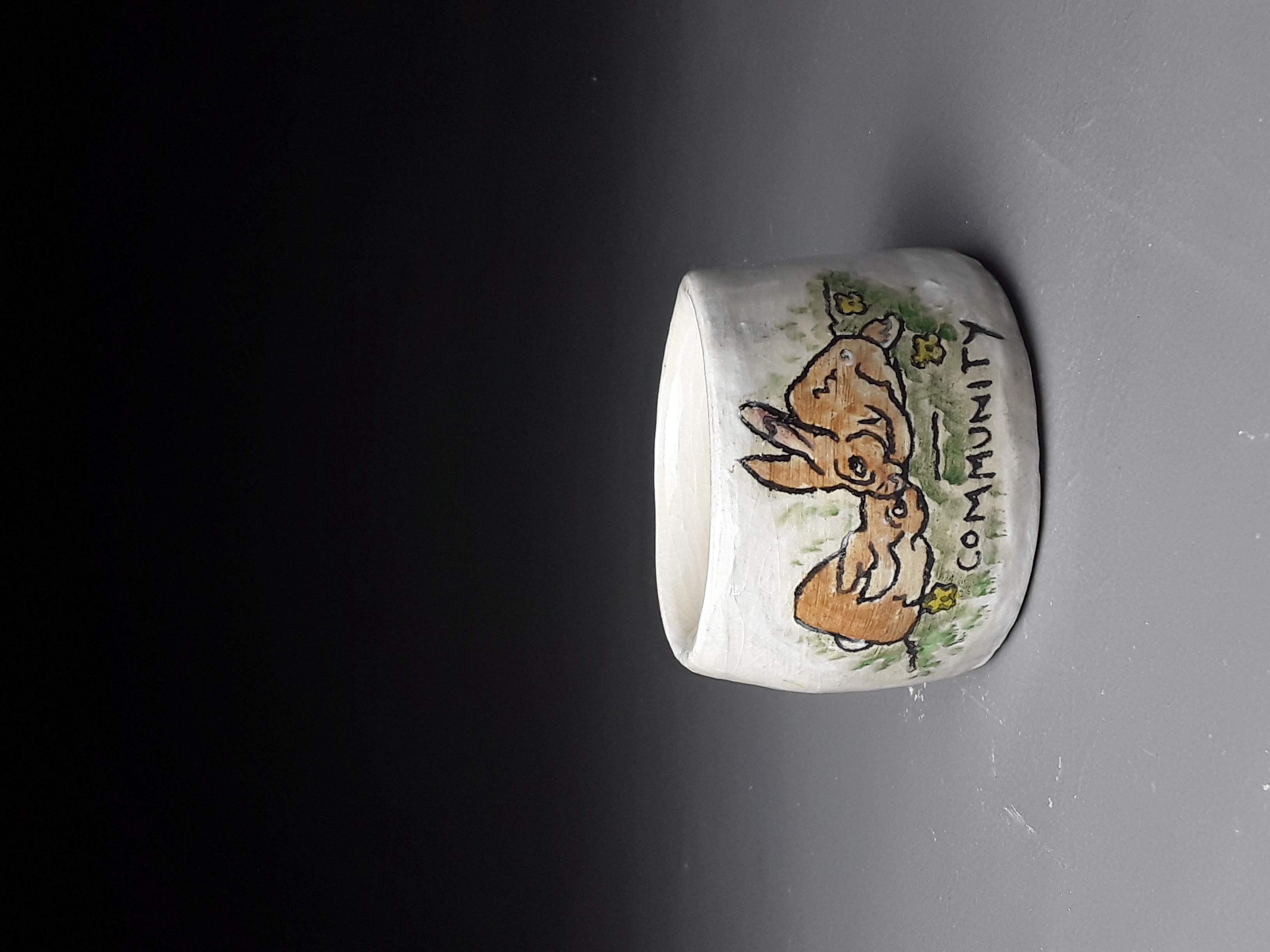 Community
ceramics and glaze
2020

Embroidered Moment In Time
fibers on clothe
2020

Interlocked
acrylic on canvas
2020
Emotional Strokes, Working in Cycles
Remarks by Olivia DeCapri, January 25, 2021
Having a multi-faceted process, Amber creates a thoughtful and delicately powerful throughline in her practice. Her work is a puzzle of stories, questions, and emotions. Pierce is continuously sifting through her knowledge and experiences, as she shares the vulnerability of her truths in creating a narrative. Amber is seeking to unearth original thoughts and this radiates into all aspects of her practice.
In one of Amber's most recent fiber works, she combines painting and crocheting a pillow with the words "A Safe Spot To Rest Your Head". Especially made for black women and girls, she creates a safe space for herself as well. Through her keen visual storytelling, Amber's work explores the complexities of being, with a kind nature in an arduous world. A sense of earthly joy and sorrow emanates from her work through color and softness of forms. Lost inside a moment, Amber leaves the viewer finding her depiction of intimate and thoughtful stokes grounding our collective space.
During our studio visit, Pierce pulled out a stack of papers and offered to share her 'secret art' with us. We were excited to see what she describes as her sketchbook practice, as it gave us some insight into how she navigates her making process. Pierce's work plays with elements that are derived from the initial thoughts generated in this pile of mysterious, loose papers. These stacks consist of dream recollections, cutouts, sketches, image transfers, stamps, and scraps of makings past. Pierce's current work handles like an open book or journal. She shares a part of her soul space in each piece. It's emotive, thoughtful, and exudes life. Practicing in ceramics, fibers, painting, drawing, collaging, she brings these materials altogether. In the middle of a global pandemic and a rise to white supremacy, Amber's work emits honest expression and recollection of this state of the world and being. Amber spoke about her recent impulse to make more functional objects. Creating accessibility to her wisdom she adds beauty into our everyday narrative.She questions where we stand and live in this time collectively.
Emotional strokes, working in cycles, Pierce shares what she has been reading and absorbing outside of herself. Amber reveals how she is inspired by terms she has never thought of before. Focusing on the nuanced meanings inside of these words, she researches in order to touch on media, path, and language in relation to everyday life. Pierce mentions at the forefront of her mind are the constructs in which we think about time. For example, how different types of cultures shape, think about and digest it. She shared with us that the US is a monochronic culture which means that we think of time as a currency. Phrasings such as wasting time, spending time, and saving time are unique to our culture. This inspires her to investigate the deep subtleties in language that are often overlooked and left out of research.
Contemplating the value of her diverse materiality, we speak about the purpose that the creations have, entering the conversation of functionality in global consciousness. We are living in a reality that is radically different since the pandemic. Mutual aid and community support have become more prevalent in response to the hardships and injustices that face us and our communities every day. As artists, we play a big role in sharing and circulating the wealth inside of our communities. The call to support each other is sparking artists to make in a way that carries us some distance from companies that hoard the majority of the wealth. By entering this conversation of functionality Amber's work becomes part of the ritual dance of the day, coloring our narrative with her stories inside.